Z-Skinny Classical Guitar Support Review by Bradford Werner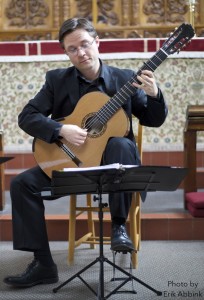 Bradford Werner (Editor)


Bradford Werner is a classical guitarist and music publisher from British Columbia, Canada. He owns and edits the online publication 

This is Classical Guitar

 and sheet music store 

Werner Guitar Editions

. 

He has reviewed Z-Skinny Classical Guitar Support in May 2022.

Summary: 
The Z-Skinny is a beautifully designed and stylishly guitar support with a variety of models to suit the individual needs of the modern classical guitarist. It's secure, adjustable, and designed to ensure ease of use and longevity. The important innovation is that it's designed to embed into the contour of the instrument and stay attached in and out of the case. Models include a basic support and a swivel model with options for a bit more adjustability and positioning. The adhesive attachment will be a concern for some guitarists but it's worth exploring the benefits. It's an innovative guitar support that everyone will want to explore.
Bottom Line:
I love the design and feel of this support and it's awesome how it fits in case while attached. I'm apprehensive about the adhesive but the benefits are clear and wide-ranging.
Models I tested out:
Basic Type
Swivel Type
Swivel Type Wide Pad
Swivel Type Compact